Tattoo Infection Control Level 2 (VTQ)
Online & Classroom Training Course
Improve Your Infection Control Skills. This course is tailored to those working in Tattoo Parlours.
£24.95 + VAT
5,571 Ratings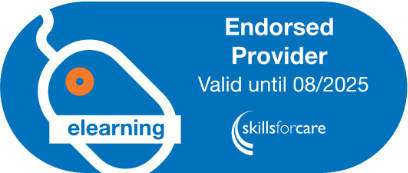 Video Playtime
1 hour and 19 minutes
Video Count
28 videos
Audio
English
Captions
English
Proof of Completion
Certificate
This Course Includes:
Endorsed by Skills for Care & TQUK

3.0 hrs CPD Certificate

Evidence Based Training Certificate

Instant printable wall certificate

24/7 on-demand video

Access on mobile

Weekly refresher video

Expiration reminder

Student manual
over

2.5 million

certifications issued to date
Convenience
Train Anywhere, On Any Device
Working professionals are constantly on the go. ProTrainings gives you access to your course online so that you can train anytime, anywhere.
Master Quality
Expert Instructors for Every Subject
Experience matters. With ProTrainings, you're in the capable hands of our seasoned instructors -- industry-leading experts familiar with the demands of working professionals like yourself.
Speed
Same-Day Completion
Starting a new job and need to complete your training quickly? Get proof of completion immediately after passing your exam!
Trusted
Compliant & Secure
There's a reason millions of users trust ProTrainings for their certifications! We have a whole team of experts working to ensure your data is secure, encrypted, and never sold or shared.
Who needs Infection Control training?
Most people take Infection Control training as a requirement for their job or for their personal life. Whether you work in healthcare or another profession or are simply looking for a new qualification, ProTrainings has the course that is suitable for you! Online courses allow you to train at your own pace, in your own time.
Some professionals that may need a Infection Control course include:
Tattooists
Body Piercing
Injection treatments
Beauty Therapy
Massage
Hairdressers
Ear Piercing
Semi-Permanent tattooist
More about this course
Certificate Validation: To maintain your current and up-to-date status with the latest content, this course mandates annual training. Therefore, the certificate remains valid for a duration of one year before requiring renewal.
In the dynamic and creative world of the Tattoo and Body Piercing industry, your role goes beyond just artistry. Ensuring the safety and well-being of both you and your cherished clients is of utmost importance.
The handling of needles and equipment holds the potential risk of transmitting Blood Borne Pathogens, making it essential to acquire a strong foundation in proper infection control techniques. This comprehensive course not only equips you with the knowledge and skills to mitigate these risks but also provides valuable insights into staying compliant with industry standards.
By embracing these fundamental practices, you not only enhance the safety of your workspace but also cultivate trust and confidence among your clients. Building strong relationships with your clients, based on a commitment to safety and professionalism, is the key to success and longevity in this unique field.
As you embark on this educational journey, remember that your dedication to staying informed and vigilant is a testament to your dedication to both your craft and the well-being of those you serve.
---
Reviews
Here's what our customers have to say:
---
Frequently Asked Questions
Group Trainings for your Organisation
Join the thousands of organisations that certify their team members through ProTrainings.


Businesses
Schools
Charities
Churches
Sports Clubs
Organisations
Trade Bodies
EMS
Group Trainings