First Aid for Martial Arts Instructors Level 3 (VTQ)
Online & Classroom Training Course
First Aid tailored to The Martial Arts, however the same skills can be transferred into First Aid for everyday life.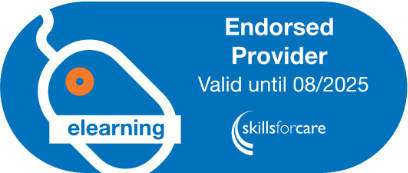 Video Playtime
3 hours and 20 minutes
Video Count
57 videos
Audio
English
Captions
English
Proof of Completion
Certificate
This Course Includes:
Follows UK & ERC guidelines

Endorsed by Skills for Care & TQUK

7.0 hrs CPD Certificate

Evidence Based Training Certificate

Instant printable wall certificate

100% online or add a skill session with a certified instructor

24/7 on-demand video

Access on mobile

Weekly refresher video

Expiration reminder

Student manual - English, Spanish, Polish and Arabic
over

2.5 million

certifications issued to date
Convenience
Train Anywhere, On Any Device
Working professionals are constantly on the go. ProTrainings gives you access to your course online so that you can train anytime, anywhere.
Master Quality
Expert Instructors for Every Subject
Experience matters. With ProTrainings, you're in the capable hands of our seasoned instructors -- industry-leading experts familiar with the demands of working professionals like yourself.
Speed
Same-Day Completion
Starting a new job and need to complete your training quickly? Get proof of completion immediately after passing your exam!
Trusted
Compliant & Secure
There's a reason millions of users trust ProTrainings for their certifications! We have a whole team of experts working to ensure your data is secure, encrypted, and never sold or shared.
Who needs Active Pursuits and Sports training?
Most people take Active Pursuits and Sports training as a requirement for their job or for their personal life. Whether you work in healthcare or another profession or are simply looking for a new qualification, ProTrainings has the course that is suitable for you! Online courses allow you to train at your own pace, in your own time.
Some professionals that may need a Active Pursuits and Sports course include:
Martial Arts Instructor
Martial Arts Schools
Martial Arts Organisations
Ideal for other sports as well
More about this course
This course is specially designed to cater for the injuries that could occur with martial arts training and classes and includes paediatric first aid and AED use as well as many other additional subjects for Martial Arts Instructors. Covered in the courses are different subjects that would apply to any martial arts sector for instructors. We also offer a standard course for Martial Arts students.
This course includes the latest CPR and Coronavirus recommendations.
Martial Arts by its nature presents a risk. When carried out correctly, the injury does not usually happen, but in the case where it does, the responsible precaution is for everyone to have a basic understanding of what to do. This course covers injuries, including contact injuries, cardiac arrest, as well as illnesses like an allergic reaction. First aid is an easy skill to learn, and the training is delivered in a series of short videos with knowledge review questions to increase understanding. All the videos are filmed in a martial arts setting and based on real problems that you may face.
This online course offers a flexible training delivery, but if you want a practical part, we have a network of approved instructors who can deliver a skill session after you complete the online course. If you want a class course in your club, please contact us.
---
Reviews
Here's what our customers have to say:
---
Frequently Asked Questions
I want to complete a short practical module after completing the online course, is this possible?
We have a network of over 1000 approved and monitored instructors to deliver a short skill training session nationwide or we can come to your workplace to deliver the training. This blended training saves class time and provides the same qualification. Contact us on 01206 805359 to discuss your options.
Do you offer the instructor training for this course?
Yes, we offer a full range of instructor courses and regulated teaching and assessing qualifications through our sister company ITG Instructor Training Ltd. For more details ohone ITG on 01206 805380.
What is CPD and why is having Certified CPD important?
CPD stands for Continuous Professional Development and is required in many business sectors. Even if you do not require a set CPD credit level, having Certifed CPD ensures the quality of training. ProTrainings are the highest gold standard of CPD ensuring that all courses are externally verified and mapped to the highest levels.
What is "SCORM ready" and will courses run on a LMS?
SCORM Ready means that online courses can run on any compatible Learning Management System (LMS). SCORM courses run seamlessly on your existing LMS system without a separate login so staff only login using the existing company system. ProTrainings online courses have an advanced SCORM ready system to give more features than any other company.
Group Trainings for your Organisation
Join the thousands of organisations that certify their team members through ProTrainings.


Businesses
Schools
Charities
Churches
Sports Clubs
Organisations
Trade Bodies
EMS
Group Trainings