Basic Infection Control Level 1 (VTQ)
Online & Classroom Training Course
Improve Your Basic Infection Control Skills and aid yourself and others in the fight against harmful infections.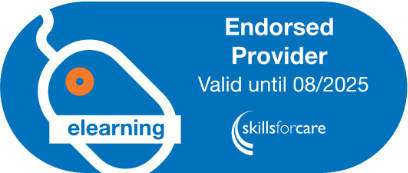 Video Playtime
1 hour and 45 minutes
Video Count
39 videos
Audio
English
Captions
English
Proof of Completion
Certificate
This Course Includes:
Endorsed by Skills for Care & TQUK

2.0 hrs CPD Certificate

Evidence Based Training Certificate

Instant printable wall certificate

24/7 on-demand video

Access on mobile

Weekly refresher video

Expiration reminder

Student manual
over

2.5 million

certifications issued to date
Convenience
Train Anywhere, On Any Device
Working professionals are constantly on the go. ProTrainings gives you access to your course online so that you can train anytime, anywhere.
Master Quality
Expert Instructors for Every Subject
Experience matters. With ProTrainings, you're in the capable hands of our seasoned instructors -- industry-leading experts familiar with the demands of working professionals like yourself.
Speed
Same-Day Completion
Starting a new job and need to complete your training quickly? Get proof of completion immediately after passing your exam!
Trusted
Compliant & Secure
There's a reason millions of users trust ProTrainings for their certifications! We have a whole team of experts working to ensure your data is secure, encrypted, and never sold or shared.
Who needs this training?
Most people take this training as a requirement for their job or for their personal life. Whether you work in healthcare or another profession or are simply looking for a new qualification, ProTrainings has the course that is suitable for you! Online courses allow you to train at your own pace, in your own time.
Some professionals that may need a this course include:
Cleaners
Car Breakers
Hotel cleaners
Refuse collection
Schools and teachers
Plumbing
Sewage processing
Social services
Laboratory work (forensic, research etc)
Local authority services (street cleaning/park maintenance/refuse disposal/public lavatory maintenance)
Medical/dental equipment repair
Police
More about this course
This basic infection control course is designed for people who do not work in the healthcare sector but are still at risk from coming into contact with body fluid that could pose a risk. There are many businesses, occupations, schools and hobbies, that could put people at risk of contracting an infection. If you are working in the healthcare sector, you will need our healthcare infection control course or dental infection control.
We also offer specific infection control courses to cater to healthcare professionals, dentists, tattoo artists, body piercers and beauty therapy infection control.
This qualification and most of the other ProTrainings qualifications are Endorsed by TQUK to show our commitment to extra levels of compliance and quality assurance.
---
Reviews
Here's what our customers have to say:
---
Frequently Asked Questions
Group Trainings for your Organisation
Join the thousands of organisations that certify their team members through ProTrainings.


Businesses
Schools
Charities
Churches
Sports Clubs
Organisations
Trade Bodies
EMS
Group Trainings